Attractions & Places to Visit
Walberswick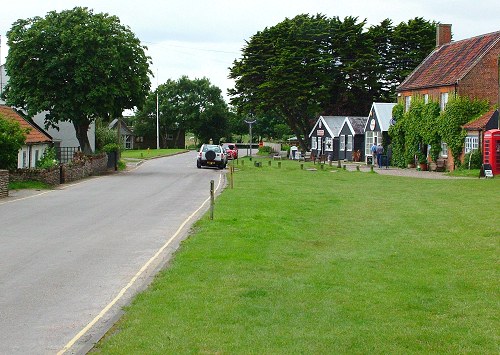 The picture-postcard seaside village of Walberswick has attracted artists and film-makers alike for years. With wide sandy beaches, flanked by dunes, much beloved of children and dog lovers, it is also host to the annual Crabbing Championship, which over the years has become a National Institution. Set around a small village green, Walberswick has a handful of delightful shops and two lovely old pubs. A one-man ferry rows passengers across to the Black Shore at Southwold and the old fishermen's huts, which sell fresh fish to take home and cook yourself, or to eat in simple premises. A third pub on the Black Shore is an ideal location to watch the sun go down over the Blyth estuary.
---

Dunwich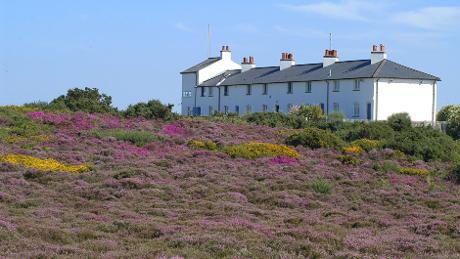 Dunwich, which was almost swept away by stormy seas, like so many of its seafront counterparts, has a wild pebble beach, a bird sanctuary, a forest, a nature reserve and heath, a museum, a garden Centre, tearooms and a pub. Situated right on the edge of the beach are the famous Flora Tearooms which serve traditional beer-battered fish and chips from April through to October. Well worth a visit.
---
Southwold
A pretty coastal town with a lovely beach, a lighthouse, charming multicoloured beach huts and a wonderful old-fashioned feel, Southwold is a must to visit. It boasts a fantastic pier featuring traditional amusements like Punch and Judy, and Victorian end-of-the-pier shows.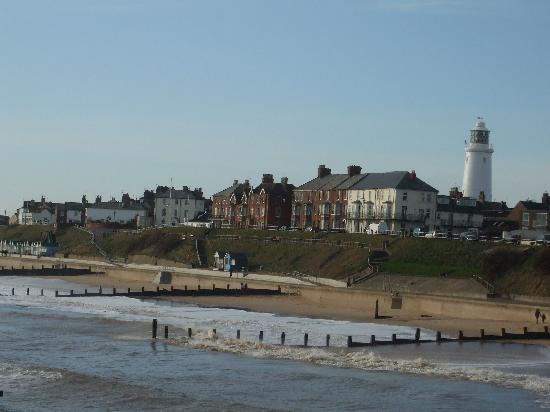 Southwold is also home to Adnams Brewery and has many fine pubs and restaurants, as well as shops, galleries and cafes. A popular retreat for artists and writers over the years, Southwold is now home to an annual Literature Festival each November.
---
Aldeburgh
Nearby is the coastal town of Aldeburgh (15m south) made famous by Benjamin Britten. Aldeburgh offers a lovely beach with Martello Tower, a wealth of interesting shops, restaurants and pubs. You can also enjoy seasons of fine music at Snape Maltings, which hosts the annual Aldeburgh Music Festival each June, attracting classical music lovers from all over the world.
---
This is a truley awe-inspiring Anglo-Saxon royal burial site.

This hauntingly beautiful 255 acre estate, with far-reaching views over the River Deben, is home to one of the greatest archaeological discoveries of all time.
Walk around the Royal Burial Ground and enjoy vistas from the 17-metre viewing tower to discover the history of the ship burial of an Anglo-Saxon king and his treasured possessions, find out about the archaeological work that took place here in Tranmer House, the former home of Edith Pretty, and visit the High Hall exhibition to see replica and original objects.
---